View Availability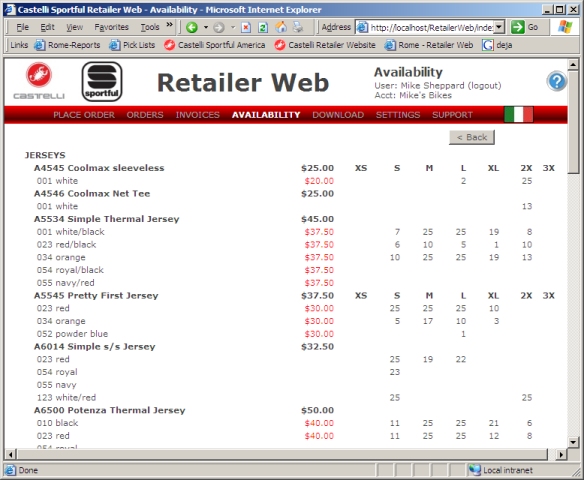 Use the Availability Page to to view product Availability.
Click on Style Name to view detailed product info and images.
Sale Prices appear on color lines in Red.
Quantities greater than 25 appear as 25. To check quantities greater than 25, please call us.
Click Back to go back to Availability Filter window to choose different criteria.